1
« on: November 04, 2021, 07:27:03 PM »
I understood it already, but nevertheless thanks for efforts. You gave a good link to Mp3tag's forum thread very good and useful indeed, because it shows that if a user wants a null separator, they enters a null separator (\\). Wants semicolon - enters semicolon. But you didn't explain why Mp3tag do saves saves tags as they were typed by the user while MB replaces actual character with null without a permission.
Here's a Mp3tag's window with just tagged file. Note "Country; Rockabilly" in GENRE tag. This is exactly what I typed on keyboard. All values saved s a simple string and a semicolon is just a semicolon.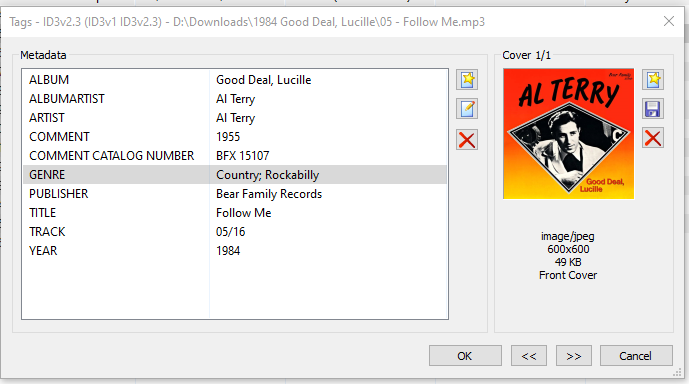 Here I open it in MusicBee, make sure the tags are exactly the same, and just save it without any edit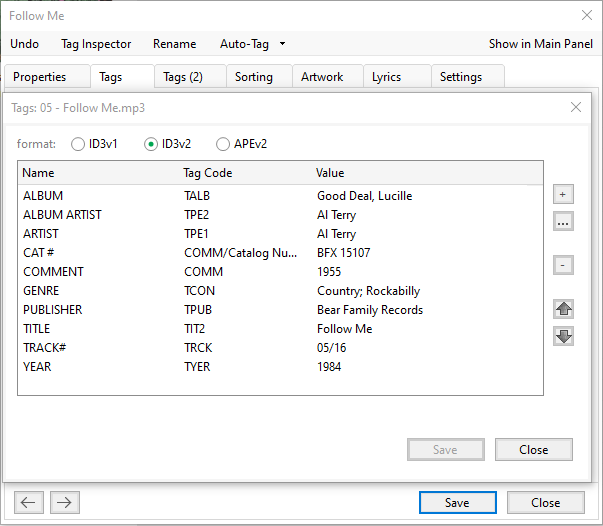 Let's see what happened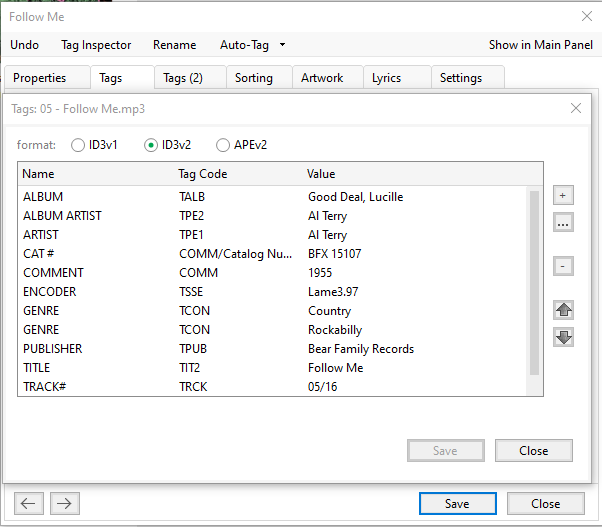 Lame 3.97
Well, that's not the point, but nevertheless, it is annoying.
There is a more disturbing thing. Where is my semicolon? Maybe it will return in Mp3tag?
No, it didn't. \\ null placeholder instead

What about media info? And maybe tags in another player?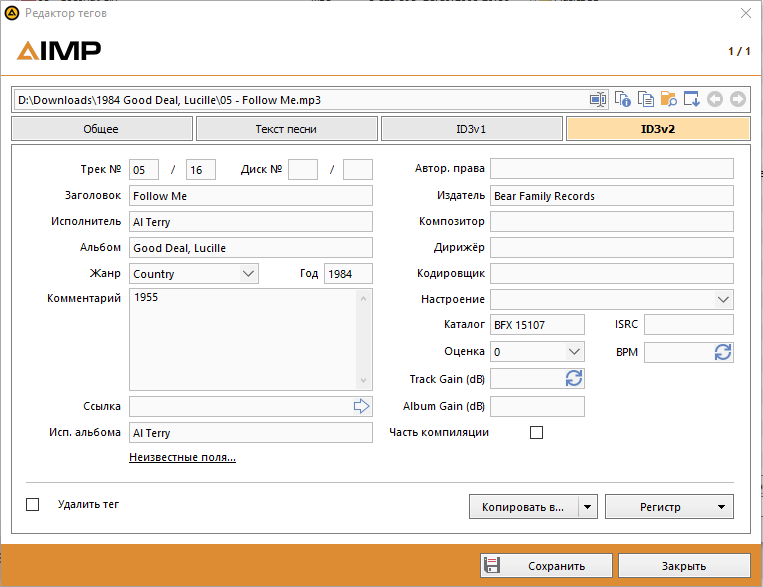 Maybe it could be fixed?
Yes it could. Just manually replace \\ null placeholder by beloved semicolon and voila it is a simple string again that could be processed by ANY media software, not just MusicBee, Foobar2000 and some.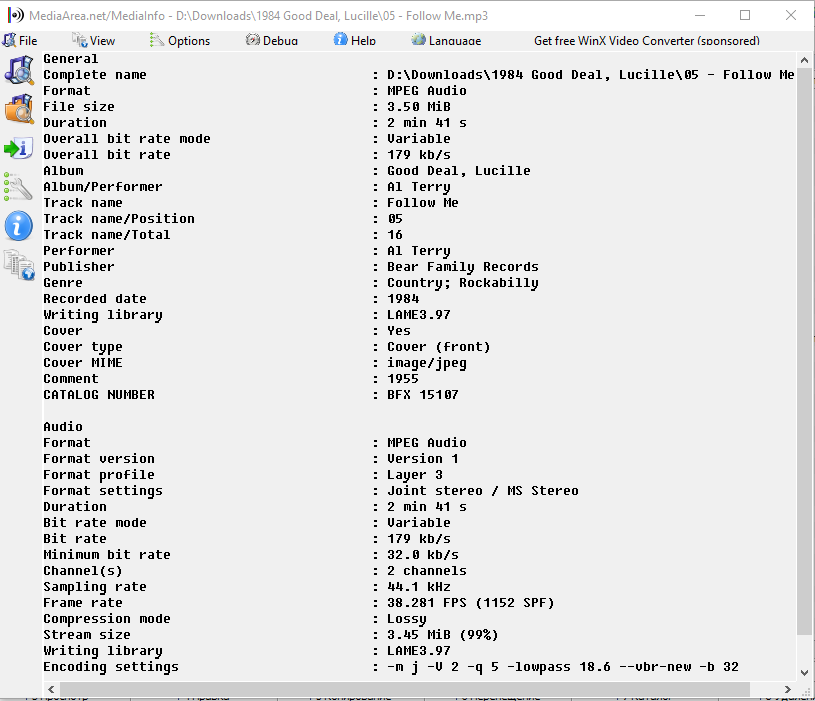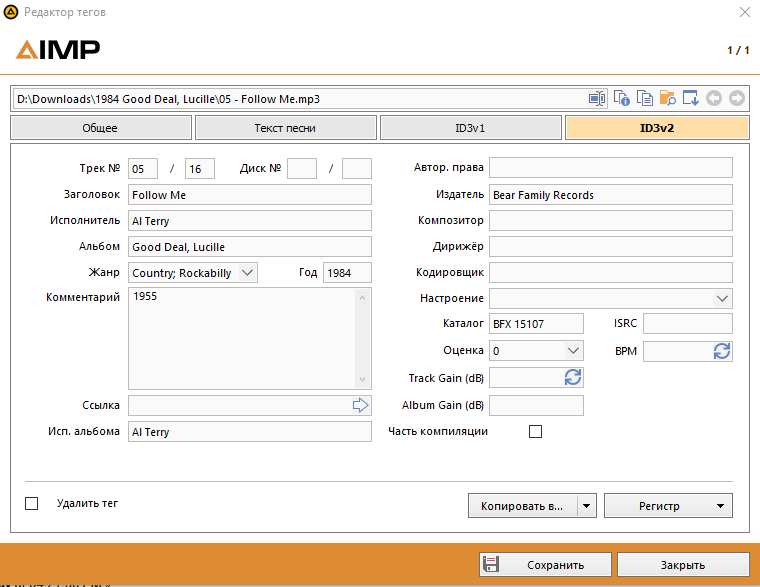 The only problem is you can't do that using MusicBee tag editor, it would replace any semicolon that it would be able to find in tags by null, and there is no option to turn it off. I don't know a tag editing software with such behavior. TagScanner, Mp3Tag, Tag&Rename, foobar2000, dBpoweramp, AIMP, MusicBee - none of these never unexpectedly modify tags in my files by replacing any characters. Only MB does.
In other hand, when adding new files to library MB correctly recognizes every semicolon in tags and treats it as a separator without modifying tag. It would be great if all the nulls remained virtual and stored just in MB database, not affecting real files on saving.
Also I should say that I don't have anything against null separator. I don't argue the fact that MB handles it in ultimate undisputed way. "a controversial or even disputed" is that fact that MB changes tags without permission.
Please let the tags stay as they were populated by user until the user willingly allow MB to modify them. It may be a checkbox "Replace separators by null" for example, or whatever, I don't know.
I hope I finally put it straight what I'm really talking about. thank you