1
« on: October 23, 2018, 08:51:04 PM »
Hi all
As per the title really. I just built a NAS and have moved all of my music over to it. I added everything to a new library using \\server\share and the scan worked fine.
I setup \\server\share in the folder monitor: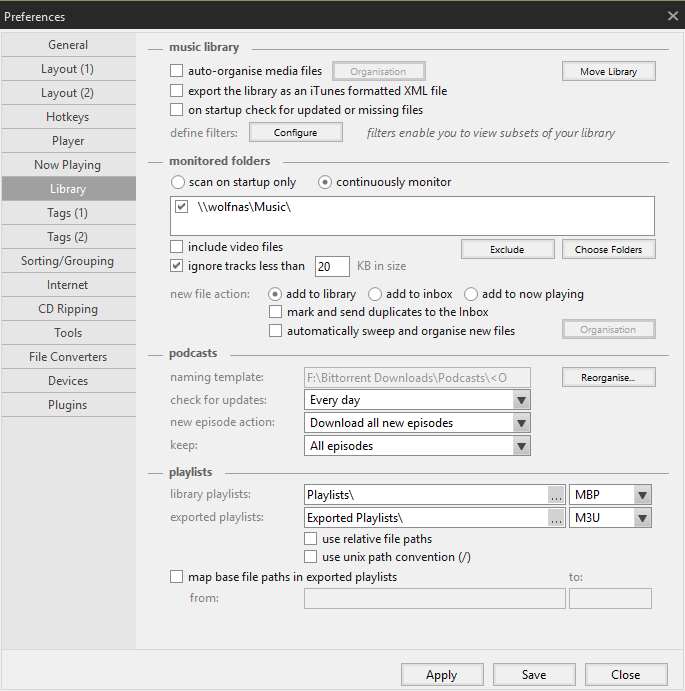 But the folder isn't monitored. As soon as I press Insert, the new music is instantly available, it just refuses to do it automatically as it used to when the music was on a local hard drive.
Any ideas?
Many thanks in advance.